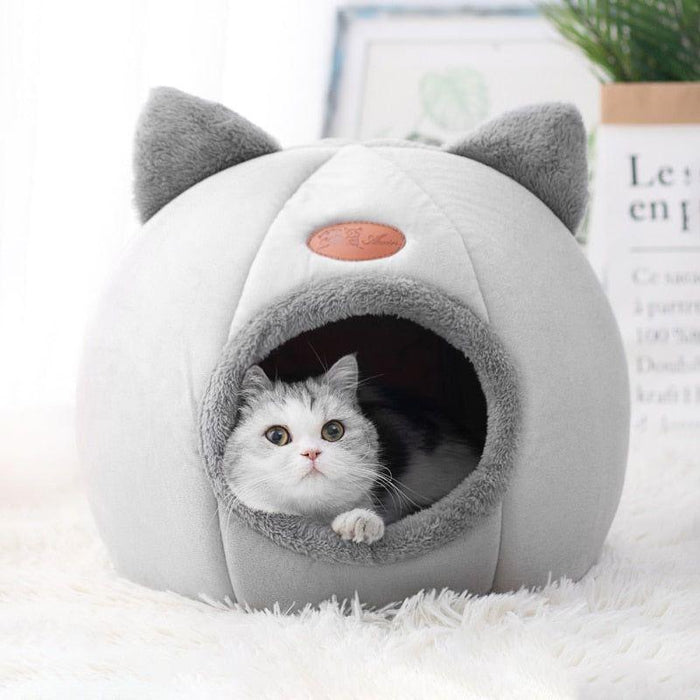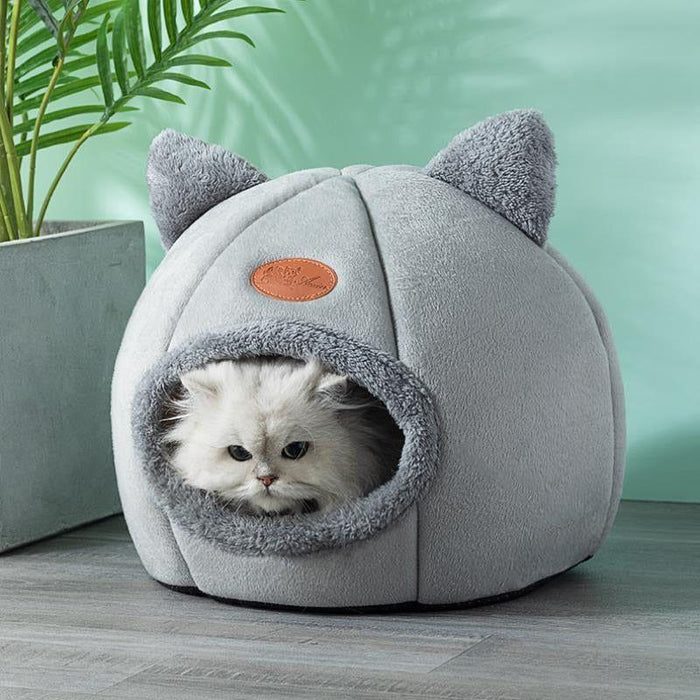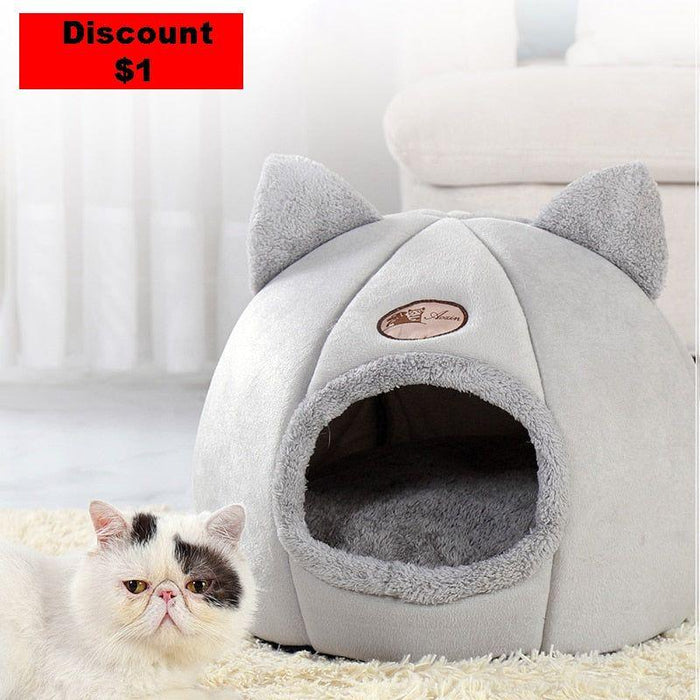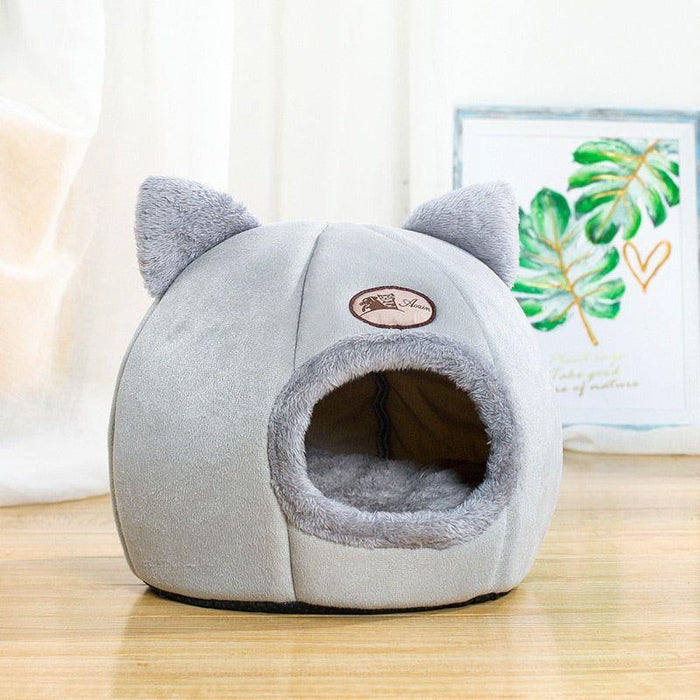 Overview:
Bringing to you the Cat Cave, your feline's cozy oasis!

Is your beloved furball in need of a sanctuary where they can curl up, unwind, and feel completely secure? Look no further, for the Cat Cave is here to whisk your cat away to a world of comfort and contentment. Check out some of these cool benefits you get!
- The Perfect Hideaway: Crafted with love and attention to detail, the Cat Cave is a purr-fectly designed sanctuary that offers your cat the ideal hideaway. Its unique cave-like structure is reminiscent of the feline's natural instinct to seek shelter and security. Whether your kitty craves solitude or simply a cozy nap, this is the ultimate spot for them to feel snug and safe.
- Premium Quality: Our Cat Cave is made from high-quality, ensuring it's durable and built to last. The soft, plush interior pampers your cat's senses, making them feel like royalty every time they step inside.
- Temperature Control: Cats are known to be senitive to temperature changes. The Cat Cave's insulating properties ensure it stays cool in the summer and warm in the winter, providing an inviting haven year-round. Say goodbye to the discomfort of cold floors or drafty corners!
- Playful & Versatile: This isn't just a cozy nook; it's a playground too! The Cat Cave's design incorporates a fun, interactive element with its peek-a-boo entrance, allowing your furry friend to indulge in playful antics while feeling protected.
- Easy Maintenance: We understand that convenience is key for pet owners. The Cat Cave is easy to clean, and the removable cushion inside is machine-washable, ensuring a fresh and inviting atmosphere for your cat.
Give your feline friend the gift of ultimate comfort with the Cat Cave – a place where dreams are woven, adventures are embarked upon, and contentment is king! Watch as your cat discovers their newfound sanctuary, enjoying endless hours of blissful tranquility. So, why wait? Let your cat experience the bliss of the Cat Cave today, and you'll see the purrs and kneading that will warm your heart to the core. Your cat's happiness starts here!