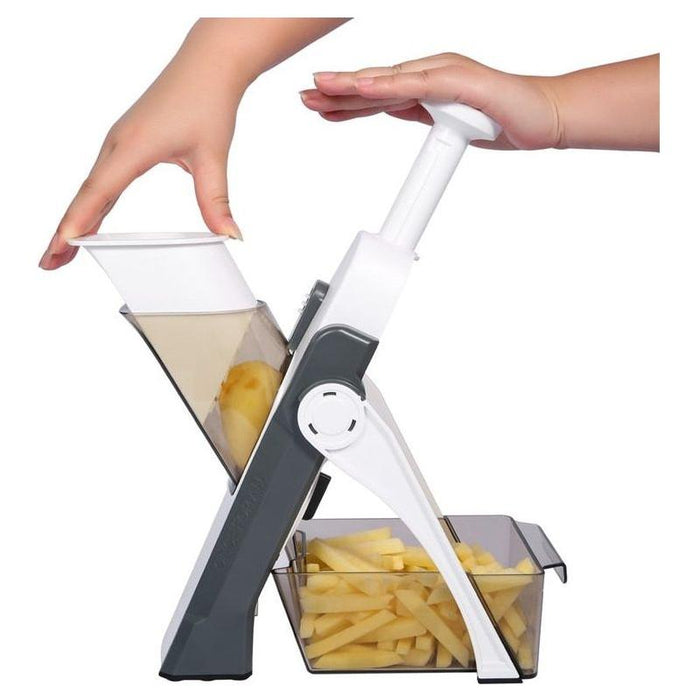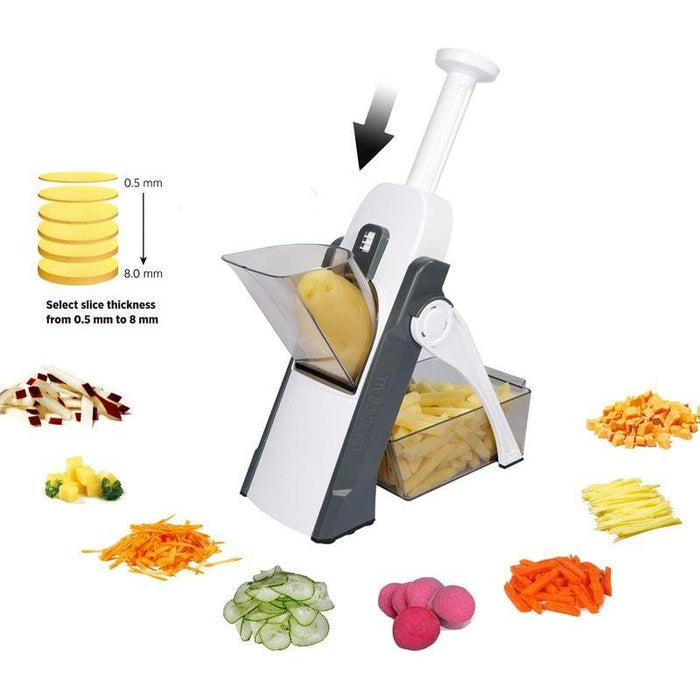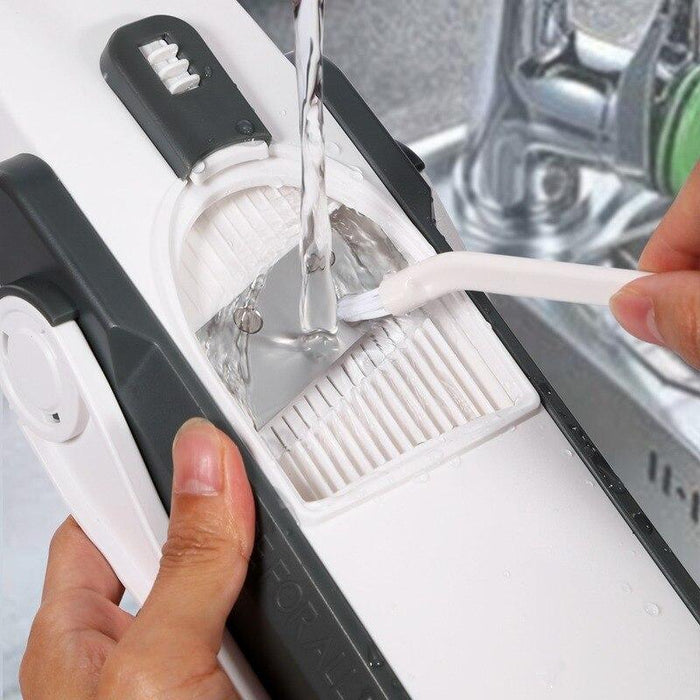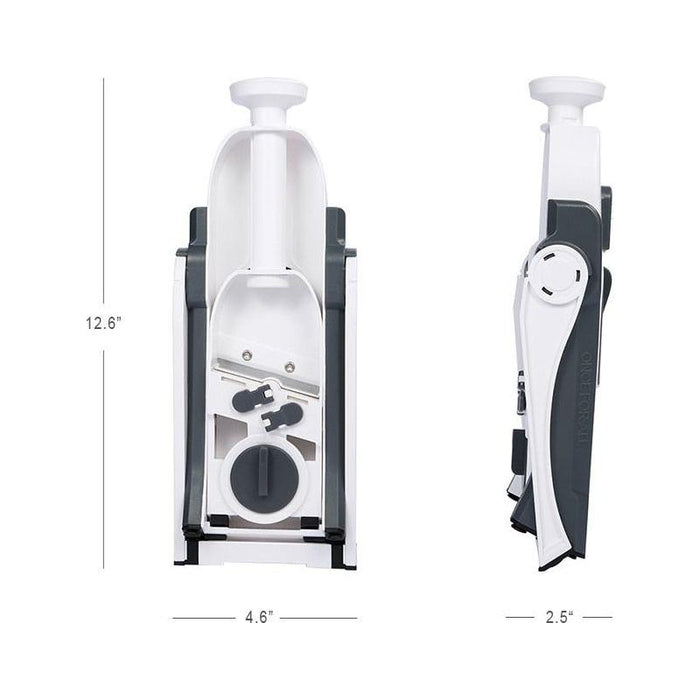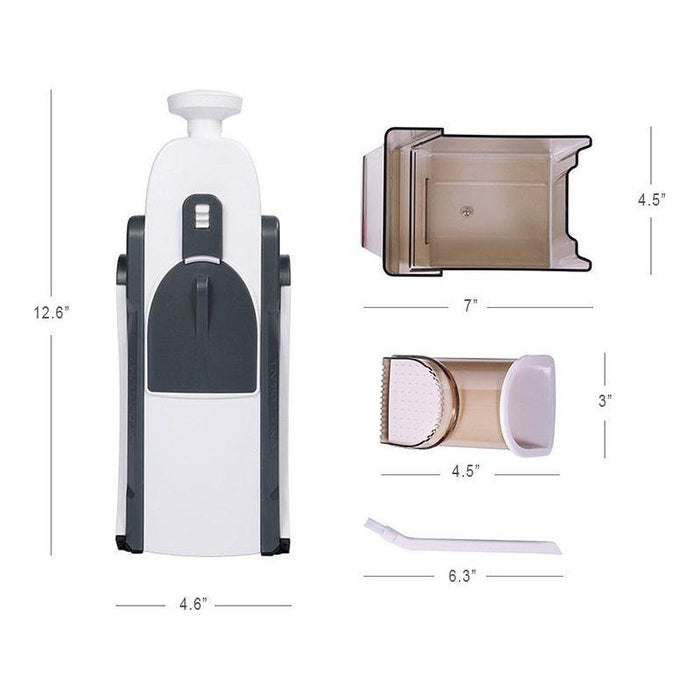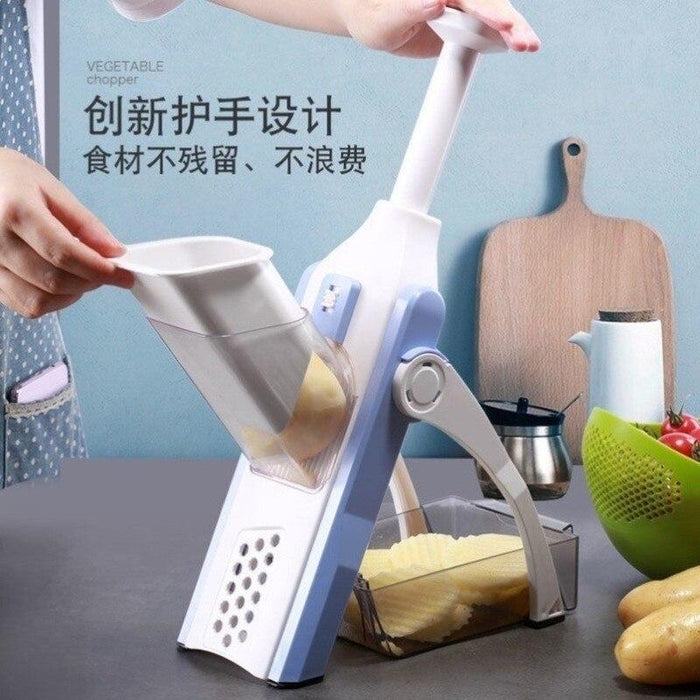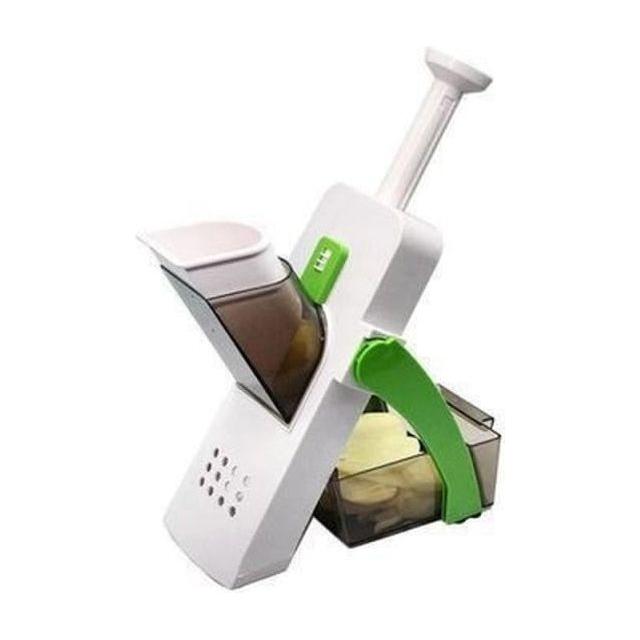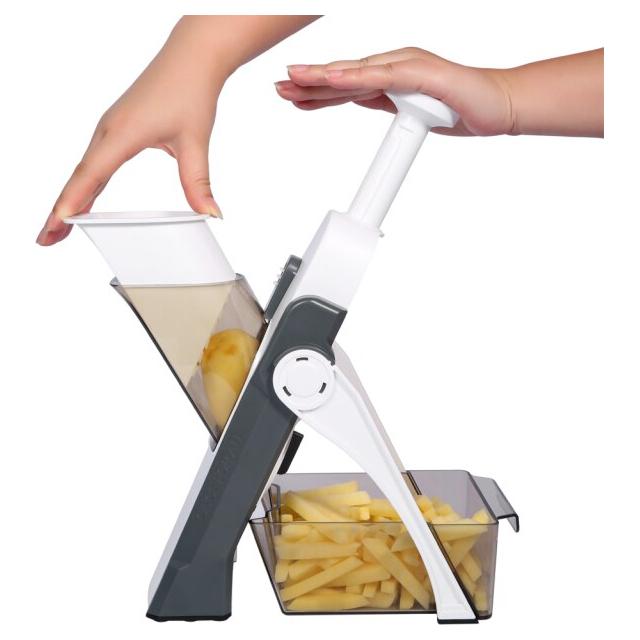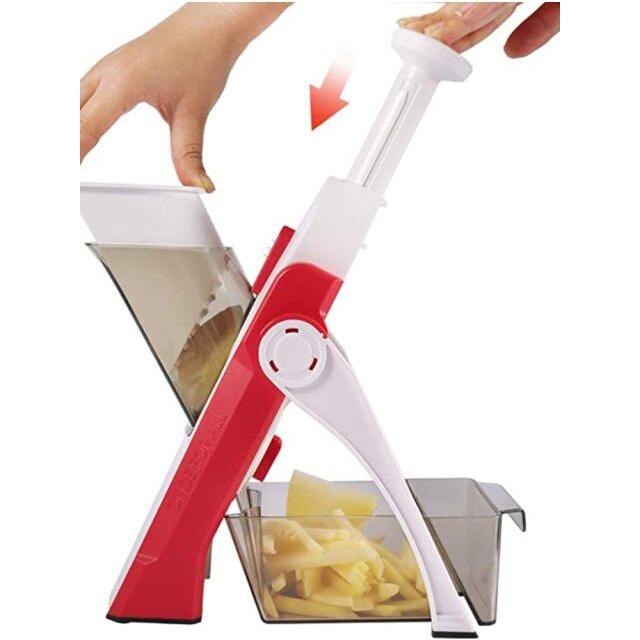 Overview:
Discover the Ultimate Vegetable Slicer to cut with ease!
Tired of struggling with uneven, time-consuming vegetable slicing? Say goodbye to the kitchen chaos and hello to effortless precision with our Vegetable Slicer. Check out some of these cool benefits you get!

- Effortless Slicing: Our Vegetable Slicer is your kitchen's best friend when it comes to effortless slicing. It effortlessly transforms the chore of slicing veggies into a quick and satisfying task, making meal preparation a breeze.
- Precision and Consistency: No more uneven, irregular slices that can ruin your culinary creations. This slicer ensures every slice is uniform and perfect, guaranteeing not only a professional touch but also even cooking for your dishes.
- Time-Saving Solution: The Vegetable Slicer solves the problem of time-consuming food prep. Spend less time wrestling with your vegetables and more time savoring the delicious meals you create.
- Versatile and Safe: Whether you're making salads, stir-fries, or garnishes, this slicer handles it all. And, with its safety features, your fingers are well-protected, ensuring a worry-free slicing experience.
Upgrade your kitchen game and conquer the slicing hassle effortlessly. Experience the joy of perfectly sliced vegetables that make your meals more appealing and your cooking adventures a breeze. The Vegetable Slicer is your secret ingredient for culinary success. Get yours today!